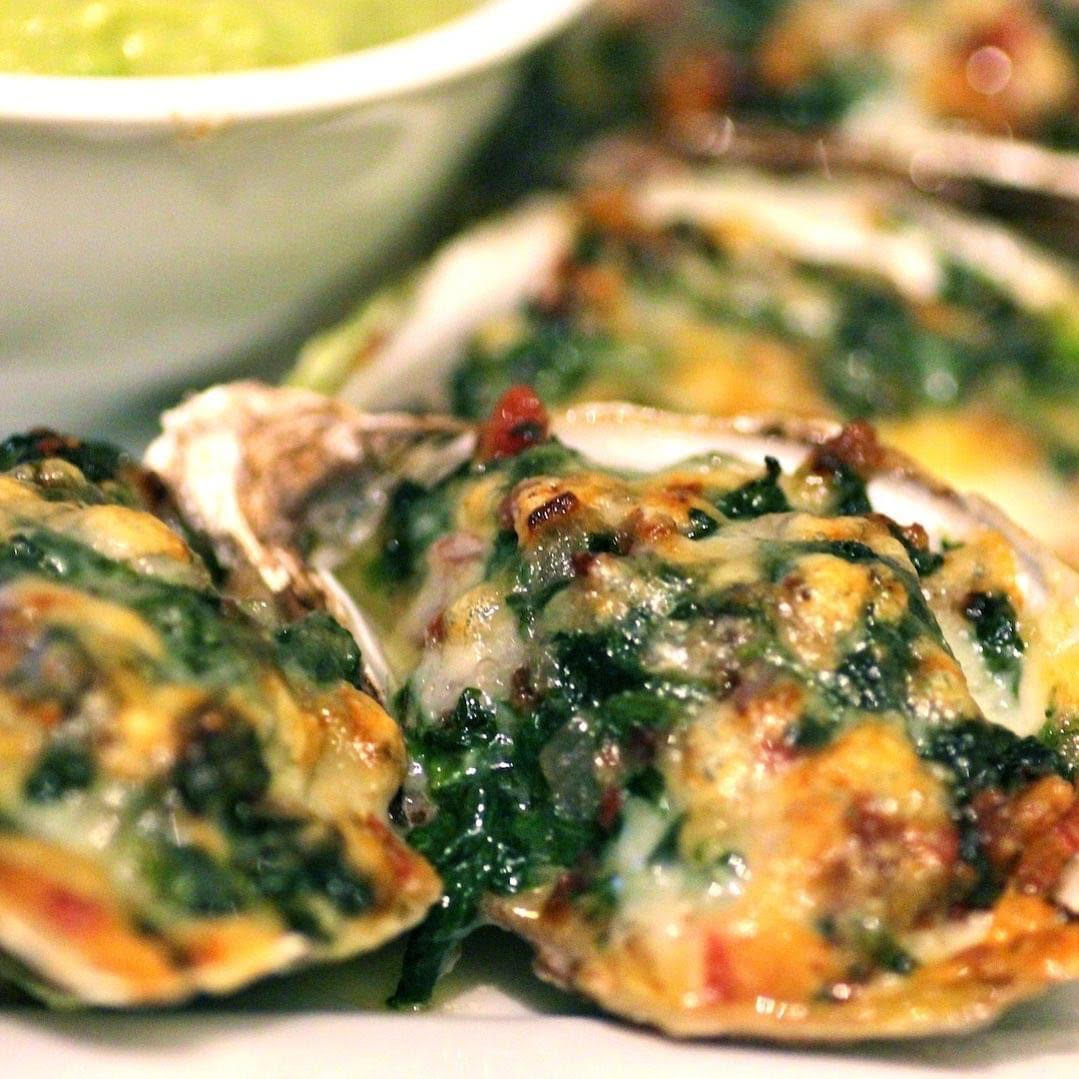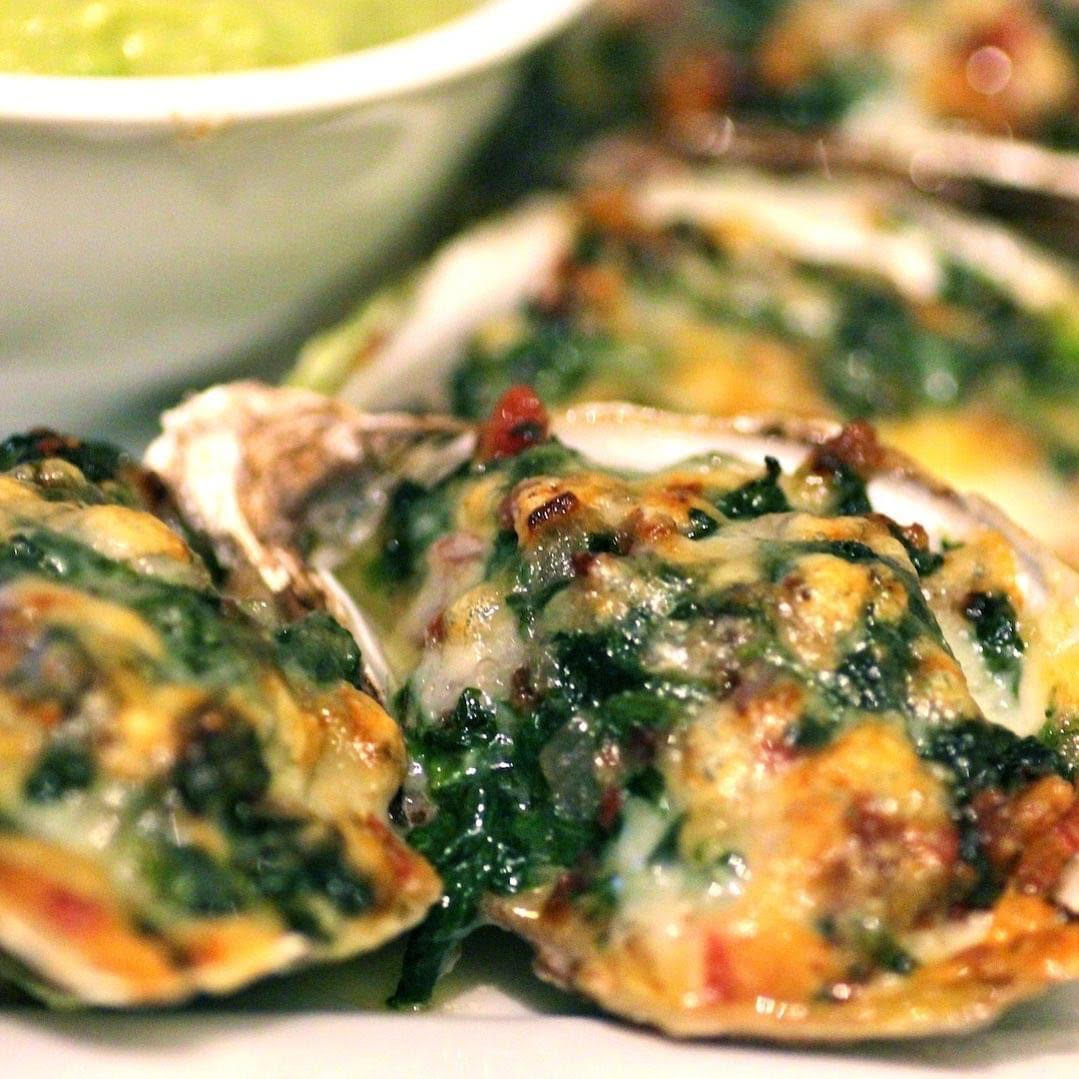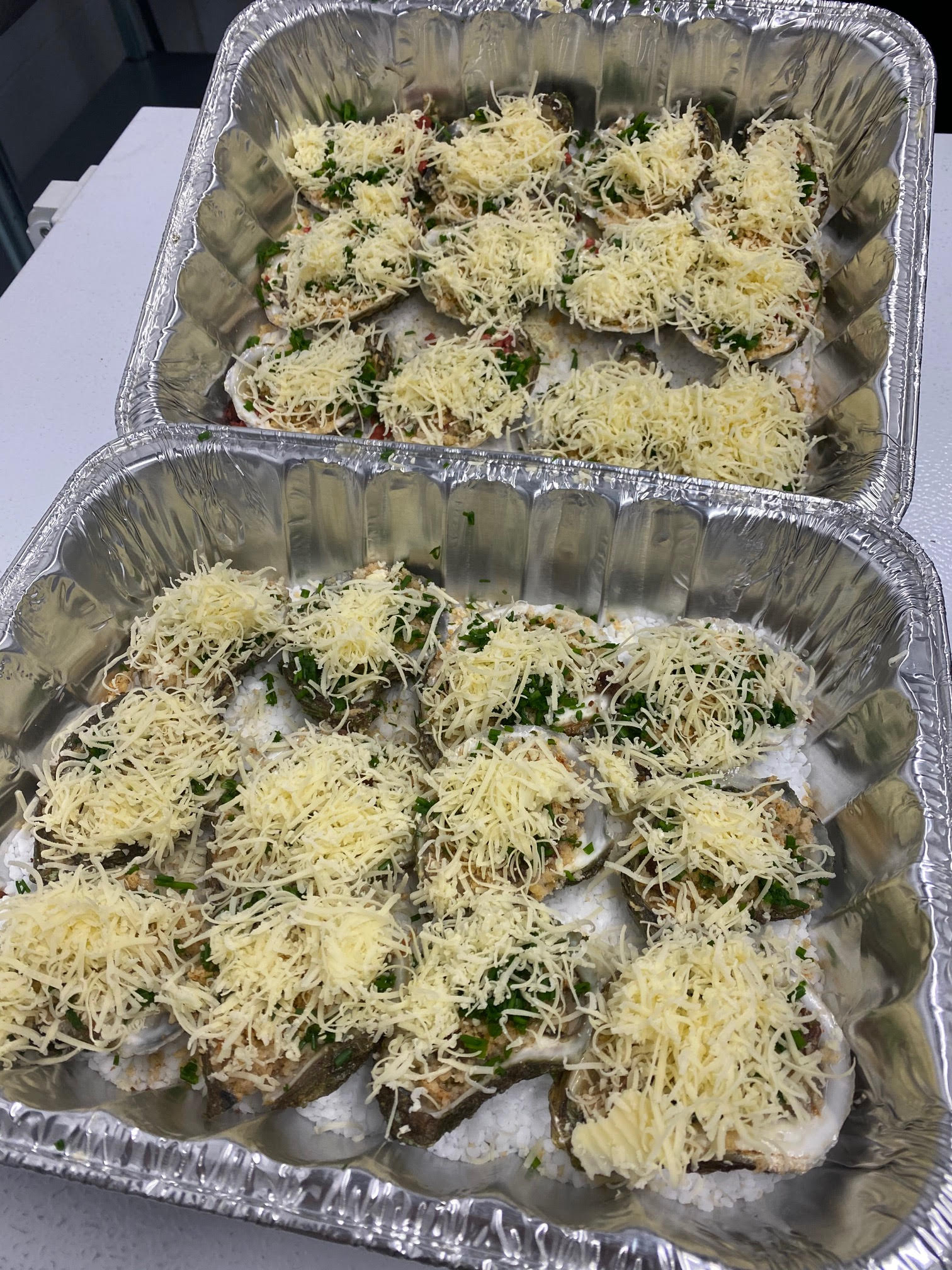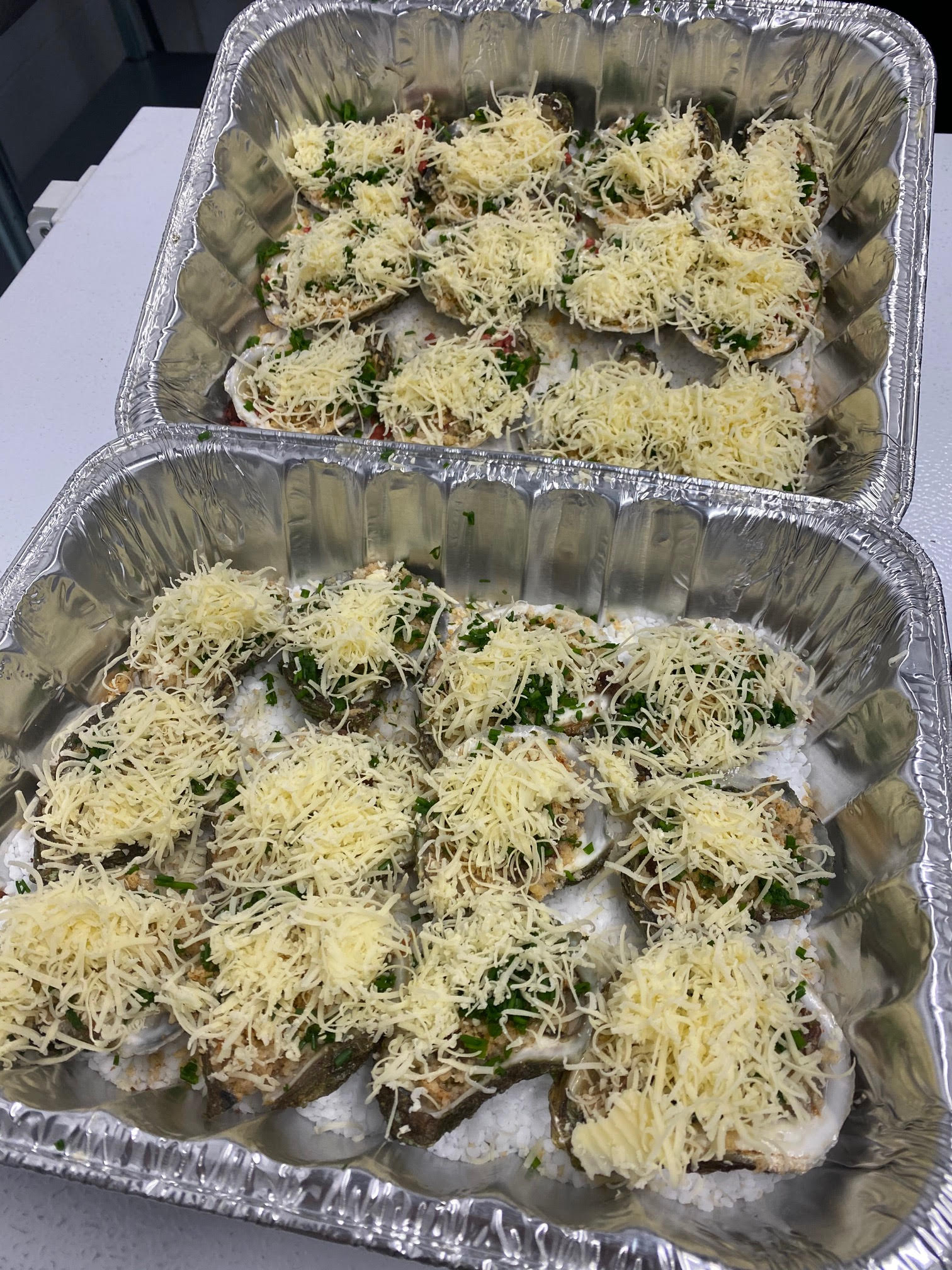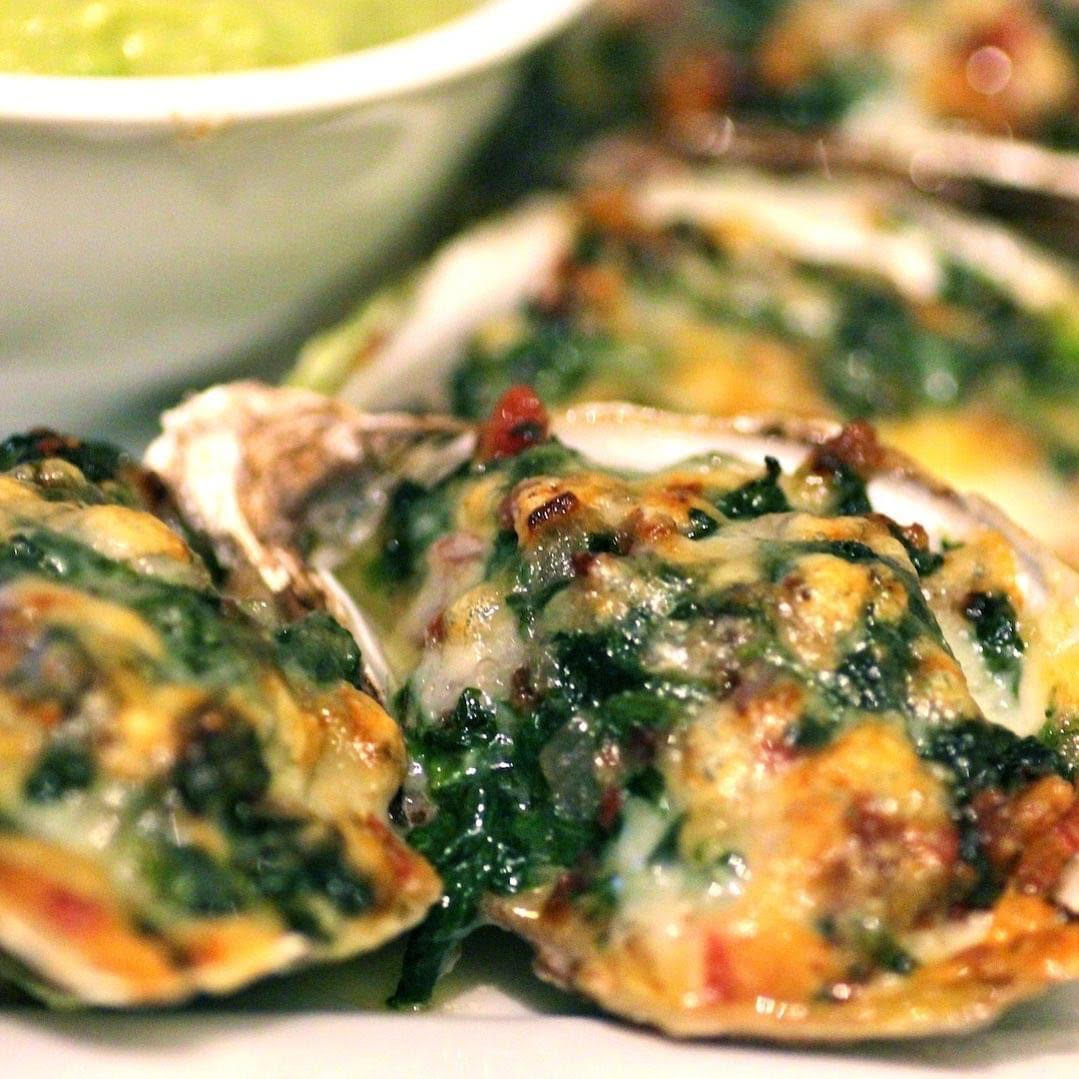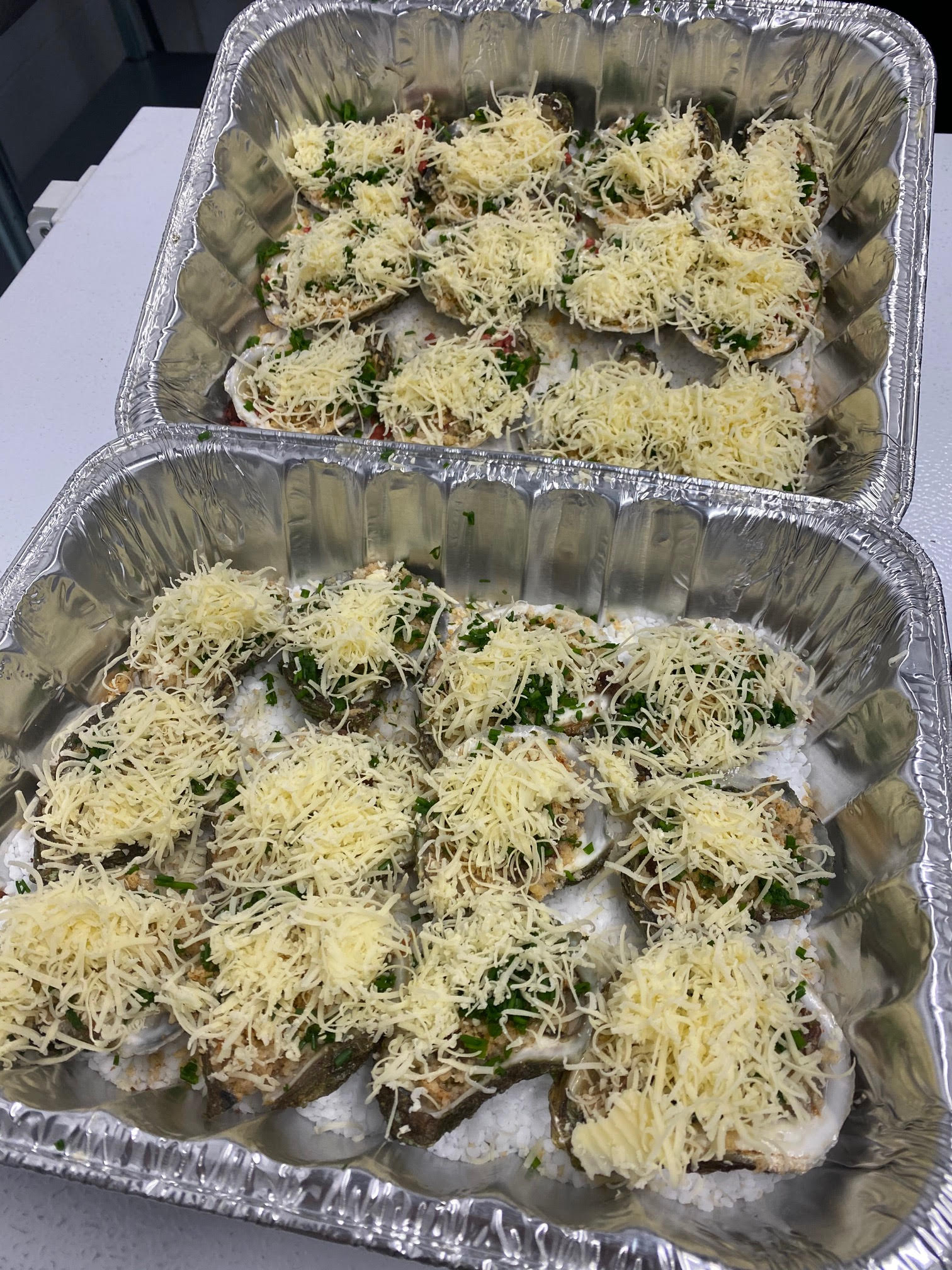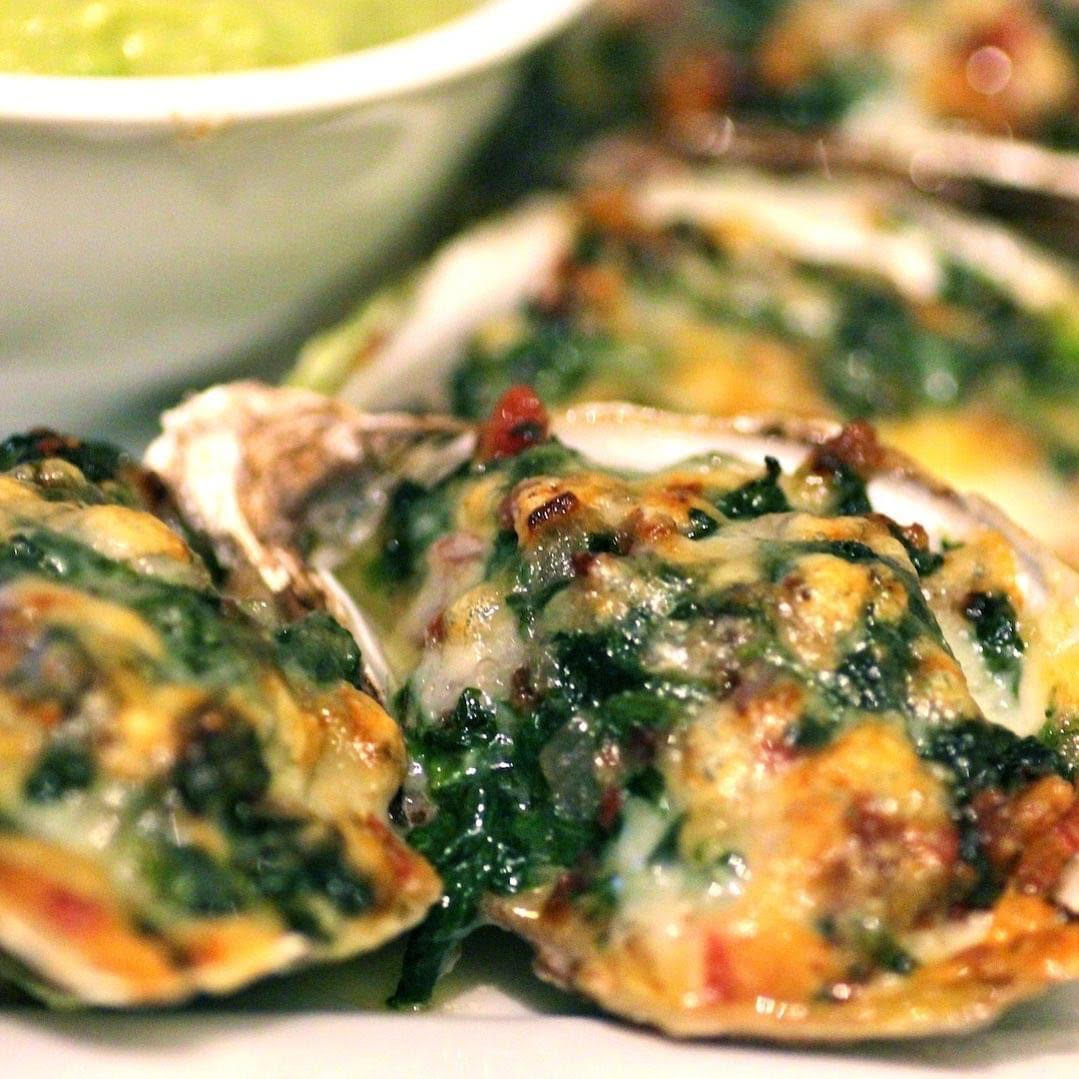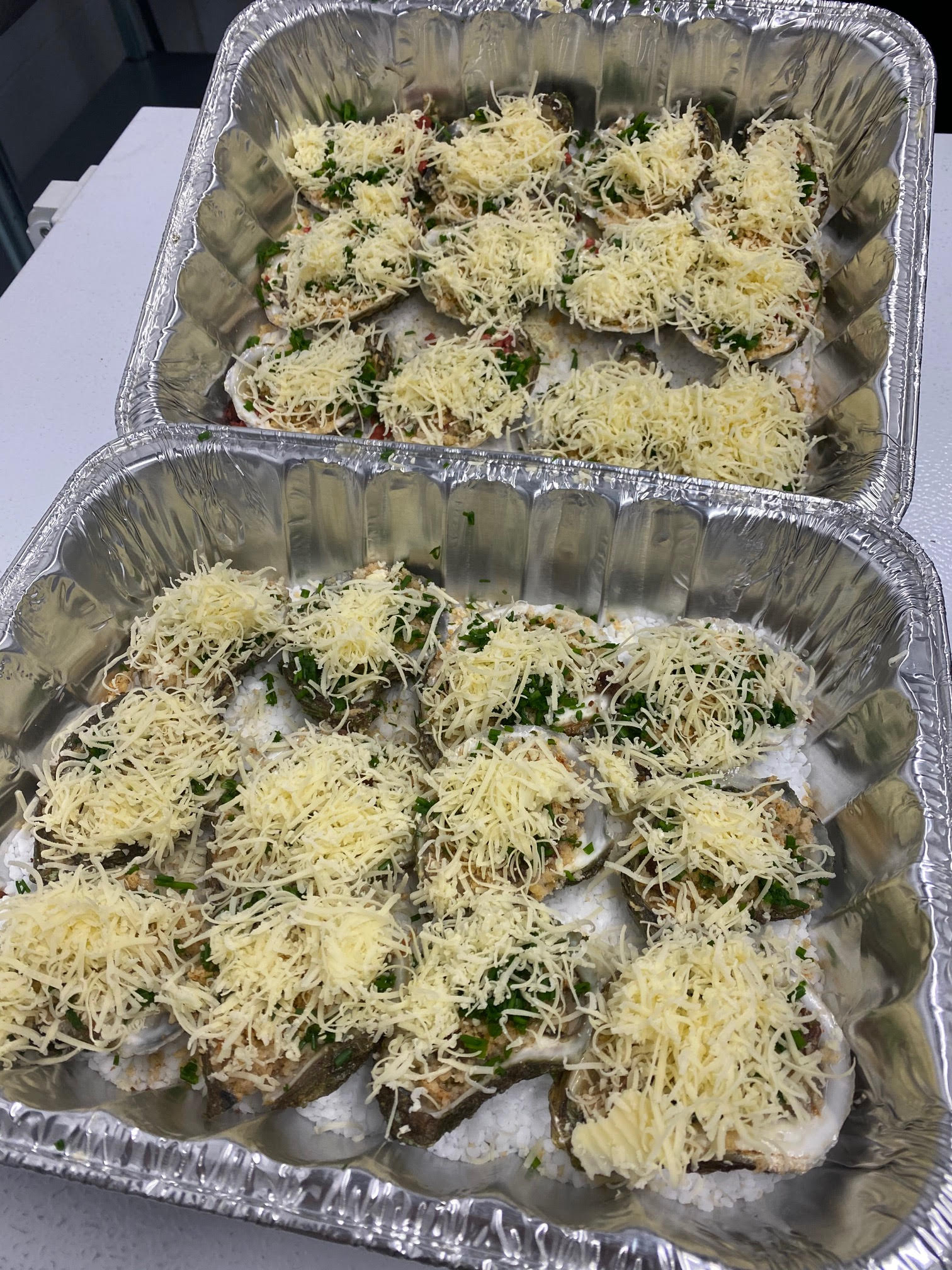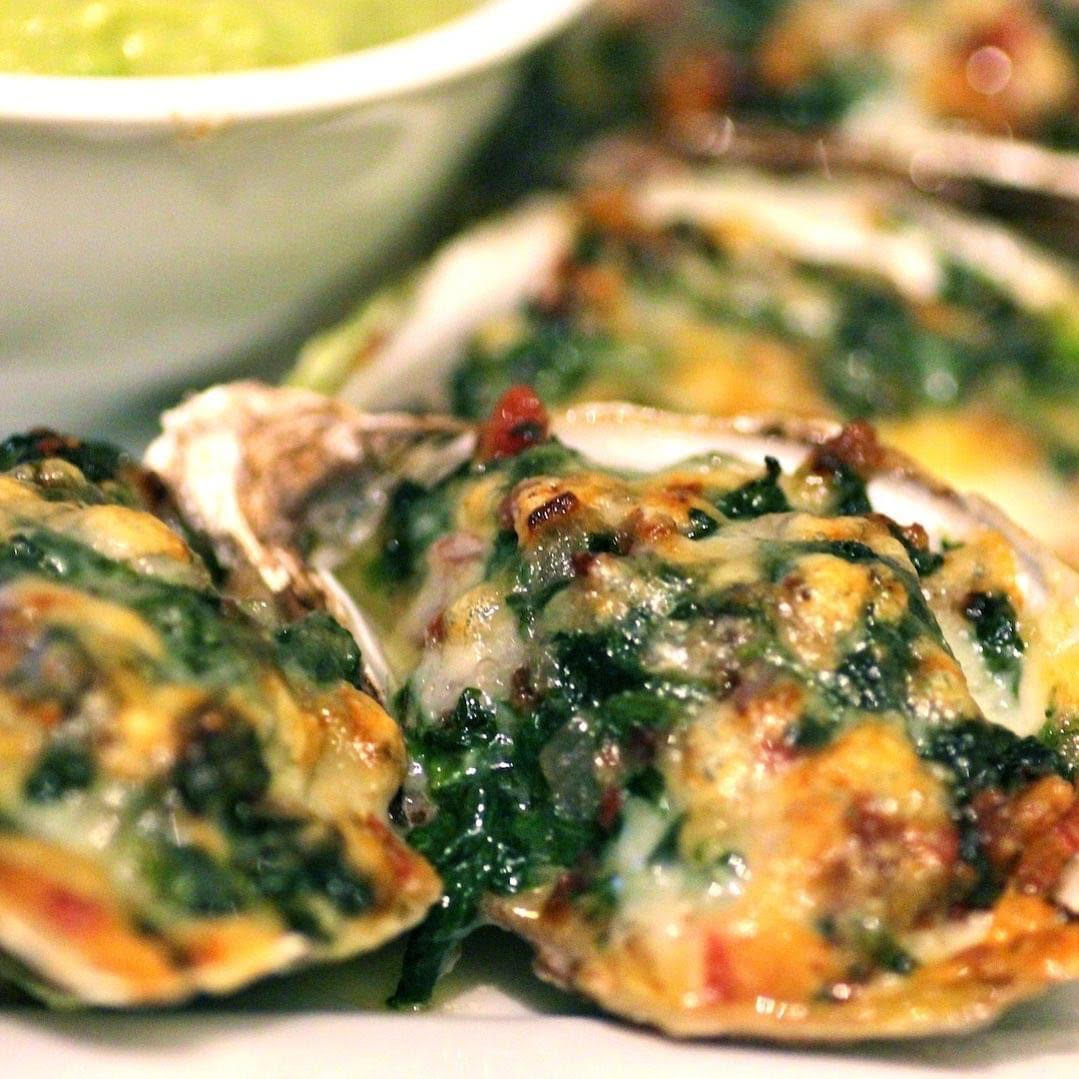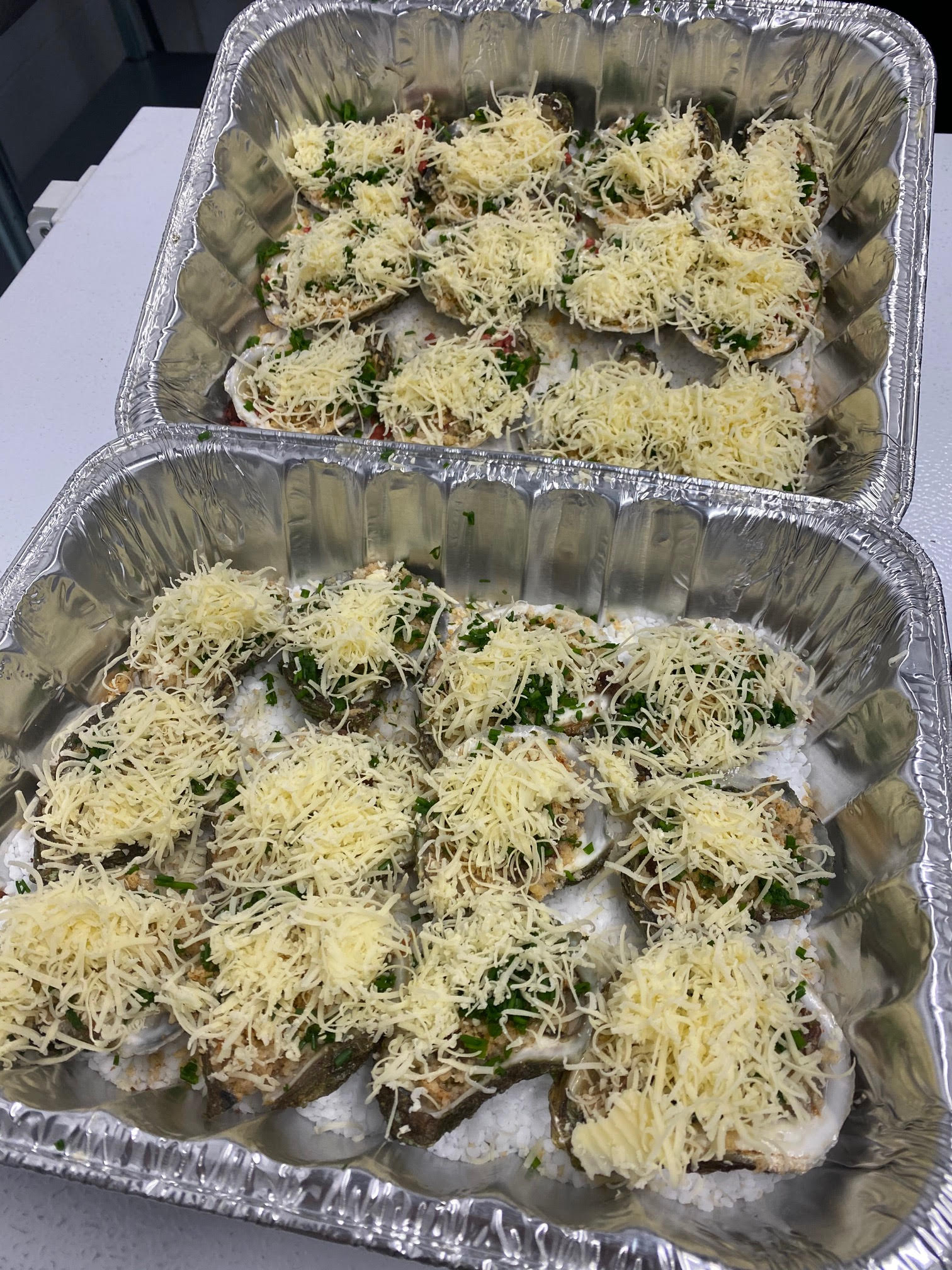 Traditional Gourmet Rockefeller Oysters - Ready to Cook
18 Prepared & Seasoned Lucky Lime Oysters Ready to cook. Ingredients & aluminum platter include :
Grated Gruyere Cheese, Fresh Chives, Japanese Panko, Real Bacon slices, fresh spinach 
Heat in Oven for 12 Minutes at 400 degrees Fareinheight.
Let cool for 5 minutes and enjoy!